Srikakulam District Yatra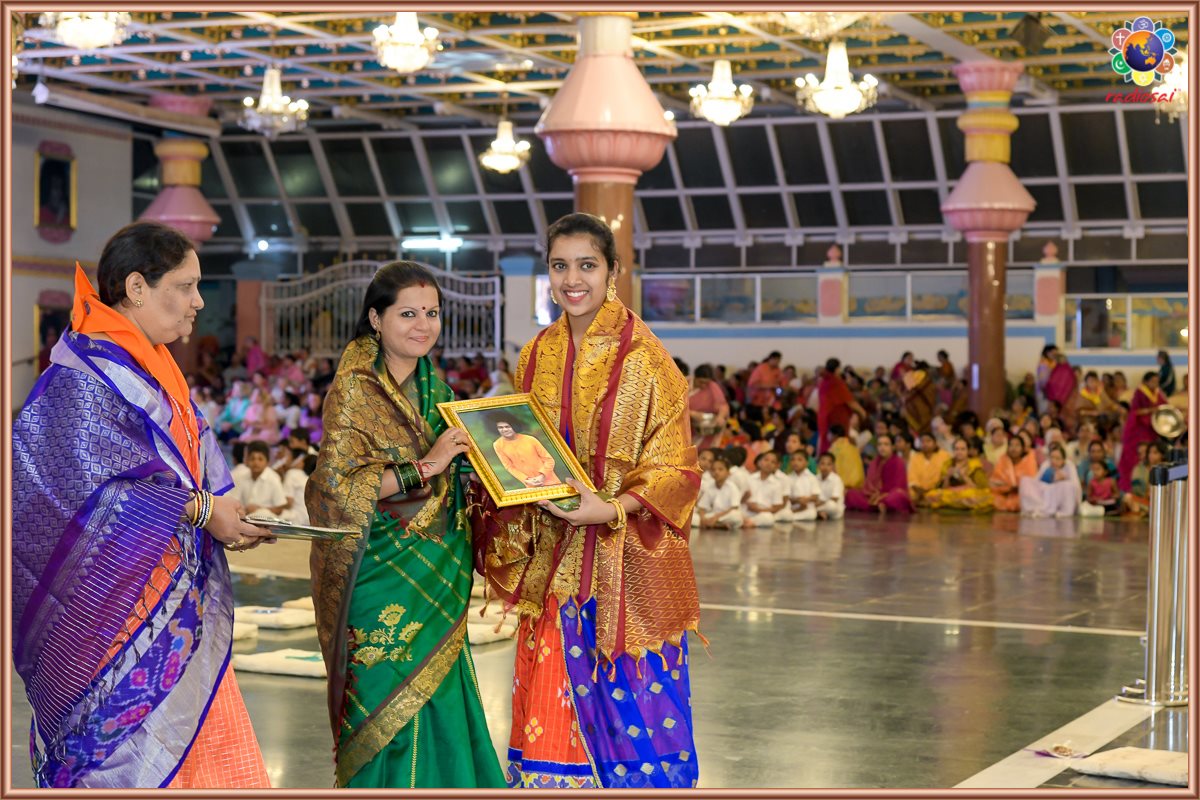 Post the 94th Year of Advent celebrations of Bhagawan Sri Sathya Sai in November last, in the run up to the 'milestone 95th birthday', the Prasanthi Calendar for the year ahead is studded with cultural presentations galore. Offering the first programme today Parthi Yatra contingent from Srikakulam district of Andhra Pradesh presented a devotional musical evening at the Sanctum Sanctorum in Prasanthi Nilayam.
Commencing the session at 1650 hrs, President of SSSSO, Srikakulam, Sri Gangula Ramana Babu presented a report of activities, listing out important project missions on hand. State Vice President of SSSSO Sri R. Laxmana Rao, speaking next, elucidated on the Sri Sathya Sai Jnana Yajnam under taken by a group of selected devotees for a period of 40 days, motto being disseminating Bhagawan's message of practical spirituality. The musical presentation next by Sri Bharati Ramesh & co. clearly reflected the devotional allegiance of Srikakulam, who sung in gratitude " Entha Bhagyamu Enthadi Saubhagytamu…" echoing gratitude galore to The Lord Supreme. Hailing The Lord Supreme Who dwells in hearts-all, the artist sung, "Sadananda Nilaya Sadaa Divya Hrudaya…" touching upon the holy significance of the sacrosanct Parthi Yatra and allied Shobha Yatra.
The contingent of devotees took out a huge procession outside the Prasanthi precincts last evening, exhibiting some of the cultural highlights of the district that commenced from the Hanuman Temple precincts to culminate at the Ganesh Gate.
Over 2300 devotees from the district are participating in the three-day Parthi Yatra, 18th one by the district devotees. The devotees from the contingent had a Laksharchana offering at Beloved Bhagawan this morning at the Poornachandra Auditorium. Sri RJ Ratnakar, Trust Member, SSSCT addressed the devotees during the occasion.
Samastha Lokah Sukhino Bhavantu
View Event