Holy Prasanthi Christmas…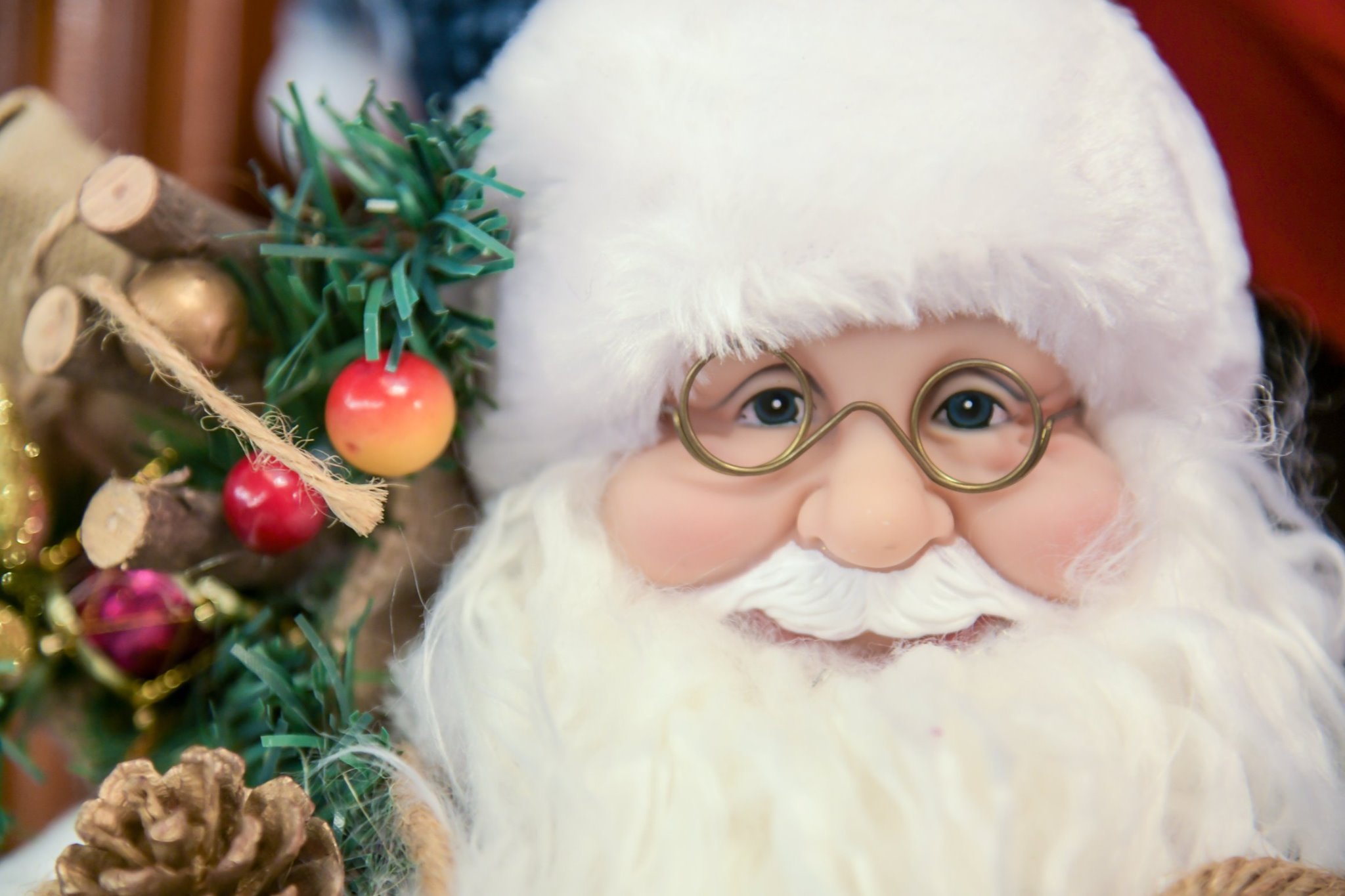 If the legend of Christmas serves a pointer for man to evolve into Divine, Prasanthi Christmas does this year after year with added gusto, 'celebrating the festivity to Bhagawan's tunes', growing and glowing in Christ Consciousness.
Yes, today is Blissful Prasanthi Christmas and rightly the celebration is themed after 'The Power of Love'.
After the International Adult Choir on the Holy Eve, when the Christmas morning dawned in Prasanthi to its solemn beauty heralding the 'Holy Advent' of the Bundle Of Bliss, a collective of international choristers took over in the 'day-break' at the Sanctum Sanctorum, serenading the 'new born' with sacred carol hymns. In the golden past pristinely white clad Bhagawan would grand resplendent 'silver door darshan' atop the balcony on Christmas morning, much to the collective bliss of devotees en masse.
Post the day-break offering when the session resumed at 0820 hrs after regular 'Rudram' chanting this morning, Violin Bands from the 'Primary' and 'Higher Secondary' school played strings of holistic tunes separately, presenting a series of slow and fast-paced instrumental numbers. Prasanthi Nilayam Brass Band followed next, playing some scintillatingly inciting thematic numbers.
Exuberant joy of the earthly carnival called Christmas came to the fore in the final session with the SSSIHL Music Band taking over, 'singing 'the legend' of Christmas. A threesome combine of Little Peter, Uncle John and Grand Father, joined by a host of choristers sung His glory in the next one hour, spelling out the legend in grand style, heralding the 'Beauty Beyond Compare' advent of The Bundle Of Bliss Of Supreme Father Divine. The numbers included We Wish You A Merry Christmas…, What Can I Give… What Can I Bring…, There Is A Song… There Is A Song In The Air…, Santa's Party, etc.
Excitement ran high when Santa began his party in multiple forms, dancing to the backdrop singing of Jingle Bells…Jingle Bells… Little Peter was happy enjoying the fun with Santa, but how about a tomorrow bereft of candies and parties? Uncle John spills the beans giving the JOY formula to a 'bit-of-pessimistic' little one, advising him to follow 'Jesus First, Others Next, Yourself Last' to remain eternally JOY full. Singing glory to Father and Son highlighting on the greater importance of following and becoming a reflection of Jesus, singing on the need to develop greater faith in transcending into Divine, the young and spirited choristers concluded, singing their final number, 'God Is Good… All The Time…'.
As bhajans commenced, students joined in making a beeline, offering handmade Christmas greetings to Beloved Bhagawan.
Mangala Arathi to Bhagawan marked the end of the morning proceedings.
Samastha Lokah Sukhino Bhavantu
View Event