Ganesh Nimajjan | Sep 02, 2022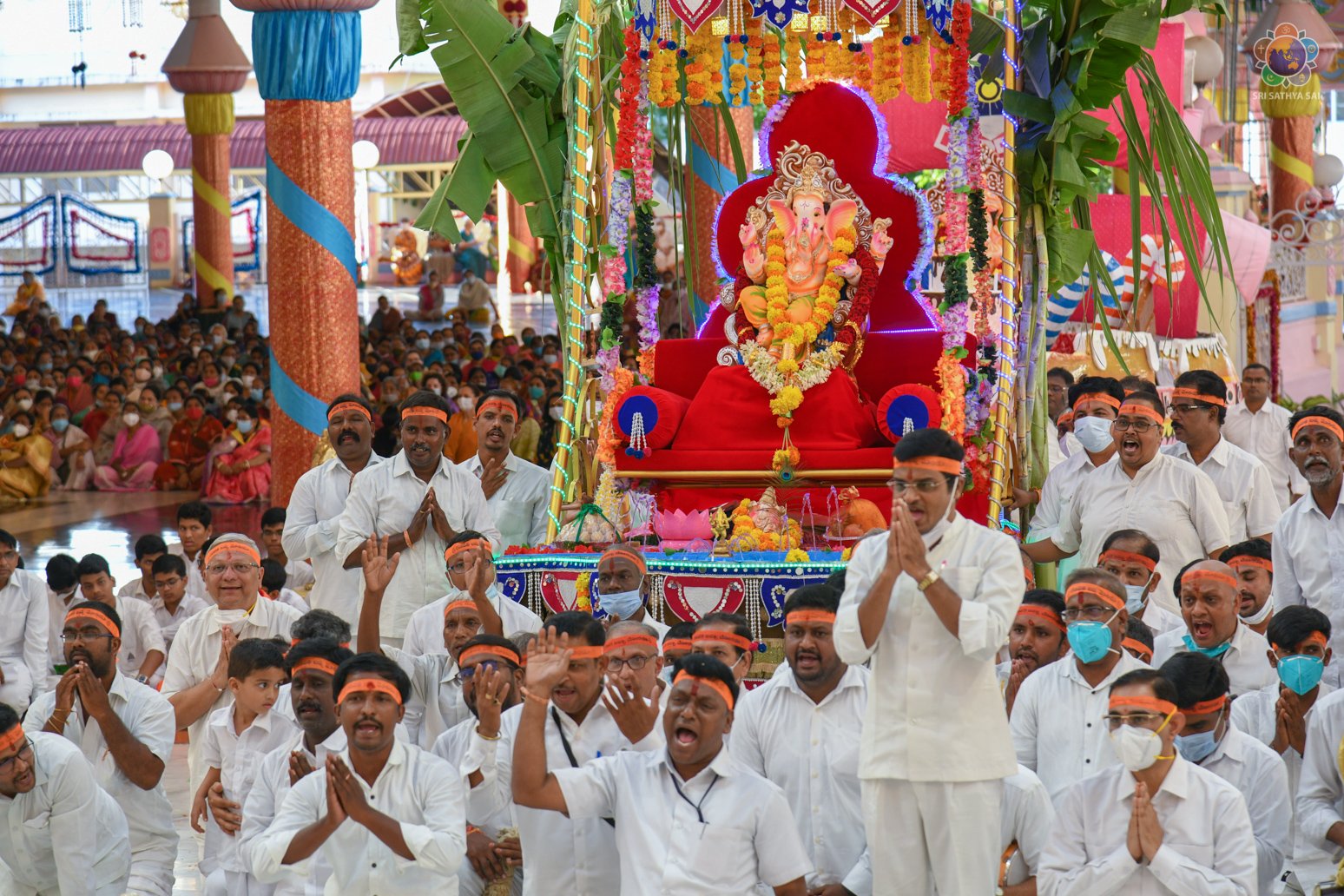 Loving Sai Ram and Greetings from Prasanthi Nilayam!

With the Divine Blessings of Bhagawan Sri Sathya Sai Baba, the traditional Ganesha immersion ceremony (Nimajjan) that symbolises the mergence of the Form into the Formless took place this evening.

The Ganeshas were brought in a ceremonial procession amidst vedic chanting. The students and the staff from Bhagawan's Educational, Medical and Service Institutions offered their collective gratitude by designing creative & colourful 'vahanas' for Lord Vinayaka.

After a scintillating display of dance performances by the students of Sri Sathya Sai Primary School and Higher Secondary School, the members circumambulated around the Divya Sannidhi.

As many as 21 chariots were put to display seeking HIS Divine Blessings before proceeding for the Nimajjan.

Please find below the glimpses of the same.
Samastha Lokah Sukhino Bhavantu
View Event