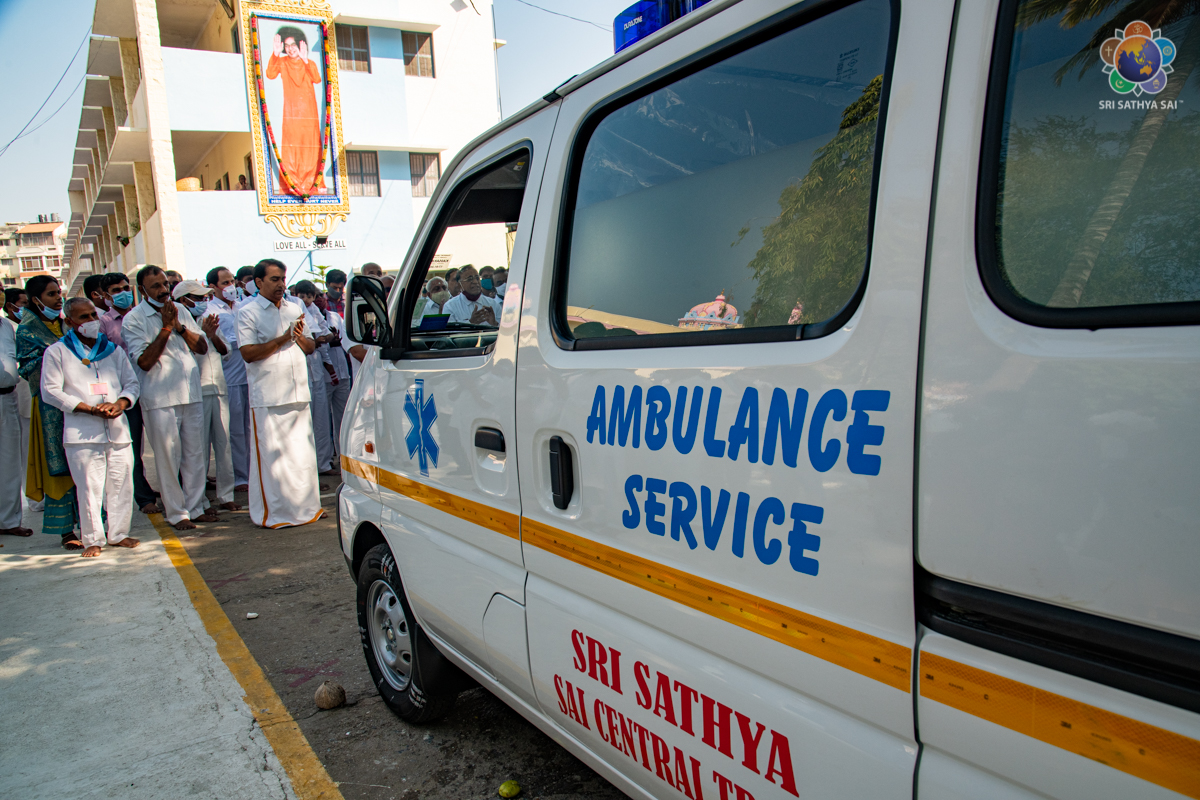 Sai Ram and Greetings from Prasanthi Nilayam.

With the Divine Blessings of Bhagawan Sri Sathya Sai Baba, on this auspicious Thursday morning, the Sri Sathya Sai Central Trust offers two New Emergency Ambulance Services to help those residing in the Prasanthi Nilayam Ashram.

The Managing Trustee of Sri Sathya Sai Central Trust, Sri RJ Rathnakar along with other elders and dignitaries of the Ashram conducted the morning proceedings with the traditional offerings and puja at the Ganesh Temple.

This is yet another step among many of the Central Trust in the recent times to make the lives of the Ashram inmates comfortable.

Samastha Loka Sukhino Bhavanthu.