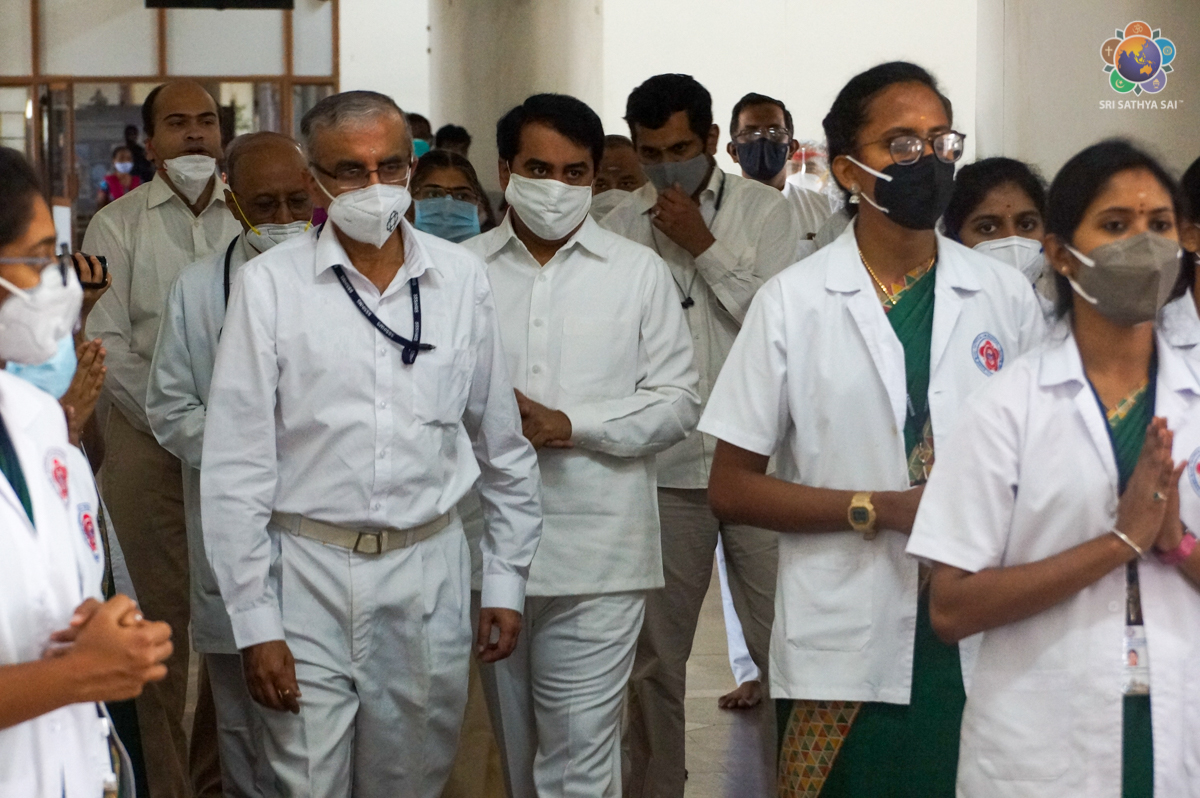 Sai Ram and Greetings from Prasanthi Nilayam!

With the Divine Blessings of Bhagawan Sri Sathya Sai Baba, on this holy day of Vasant Panchami, 2 State-of-the-Art Echocardiography machines and TMT machine from GE Healthcare were inaugurated by Sri RJ Rathnakar, the Managing Trustee of Sri Sathya Sai Central Trust along with Dr Shekhar Rao, the Director of SSSIHMS, Whitefield.

With the addition of 'THE TRINITY' at the Cardiology department here, the Sri Sathya Sai Central Trust continues to follow the dictum of Bhagawan Sri Sathya Sai Baba by providing the Best Healthcare to the Humanity at absolutely no cost.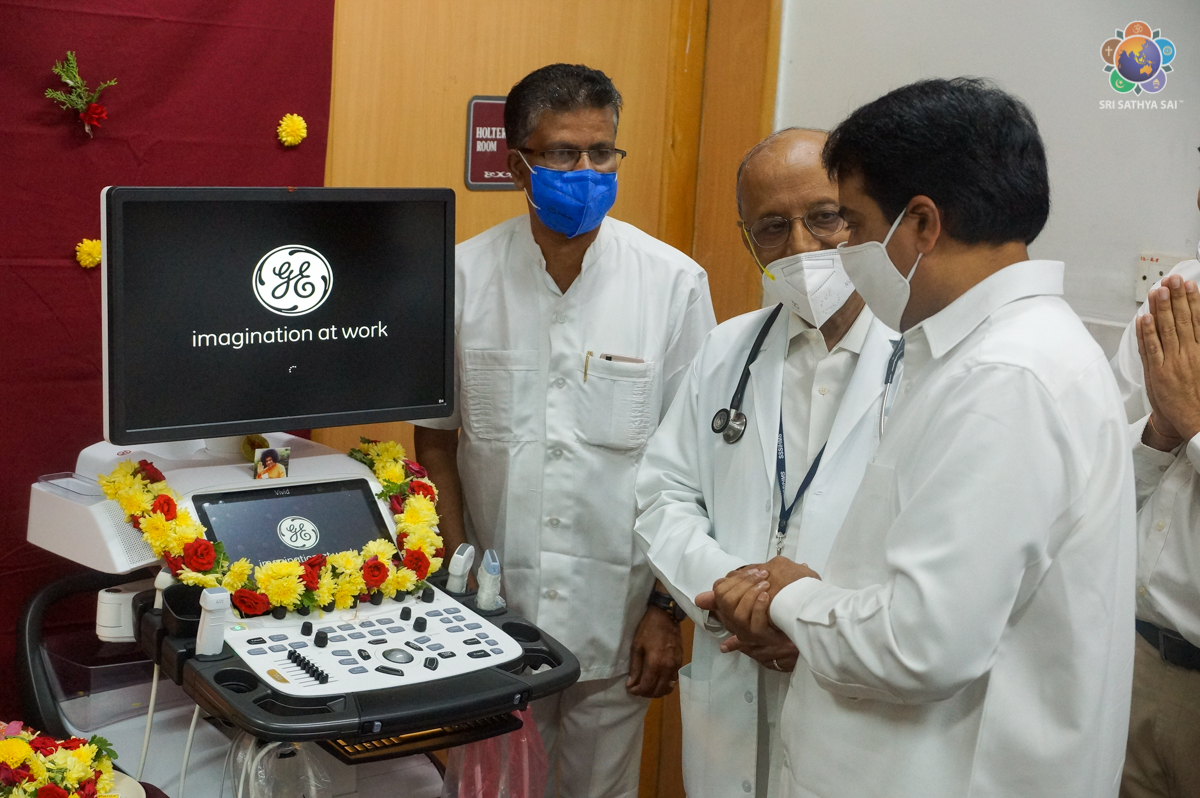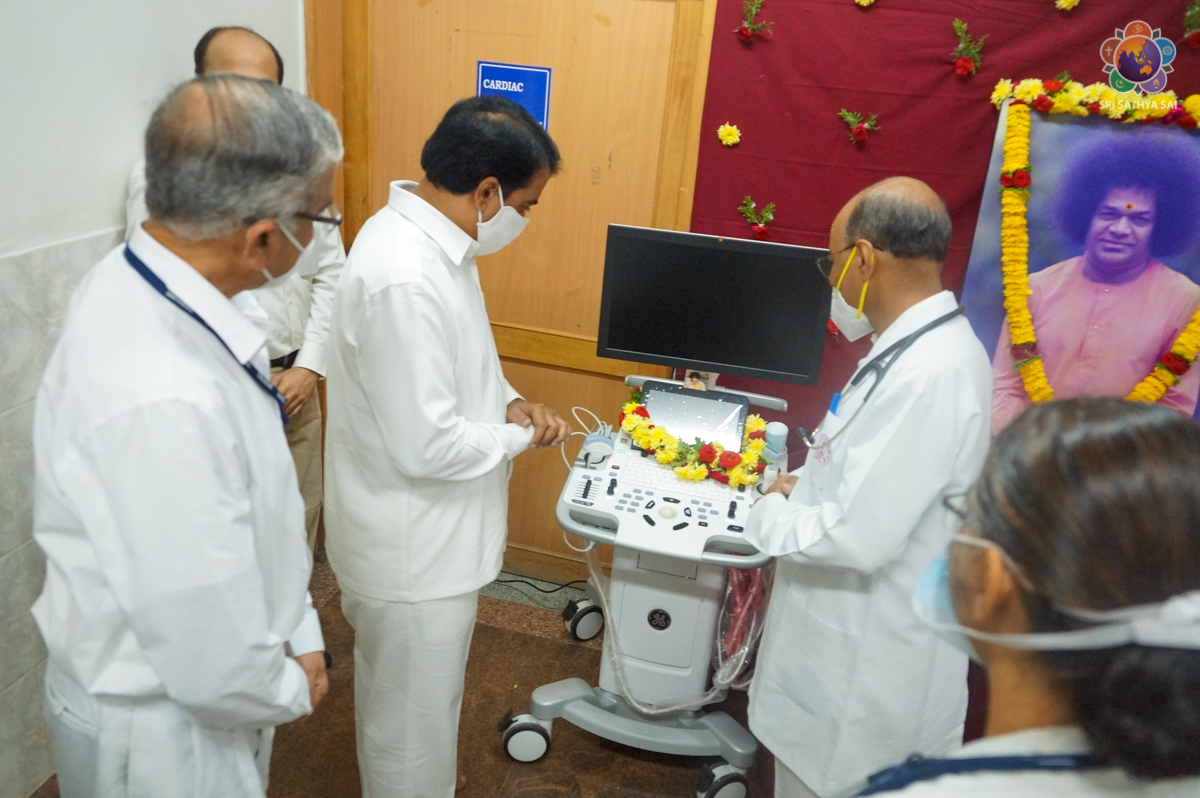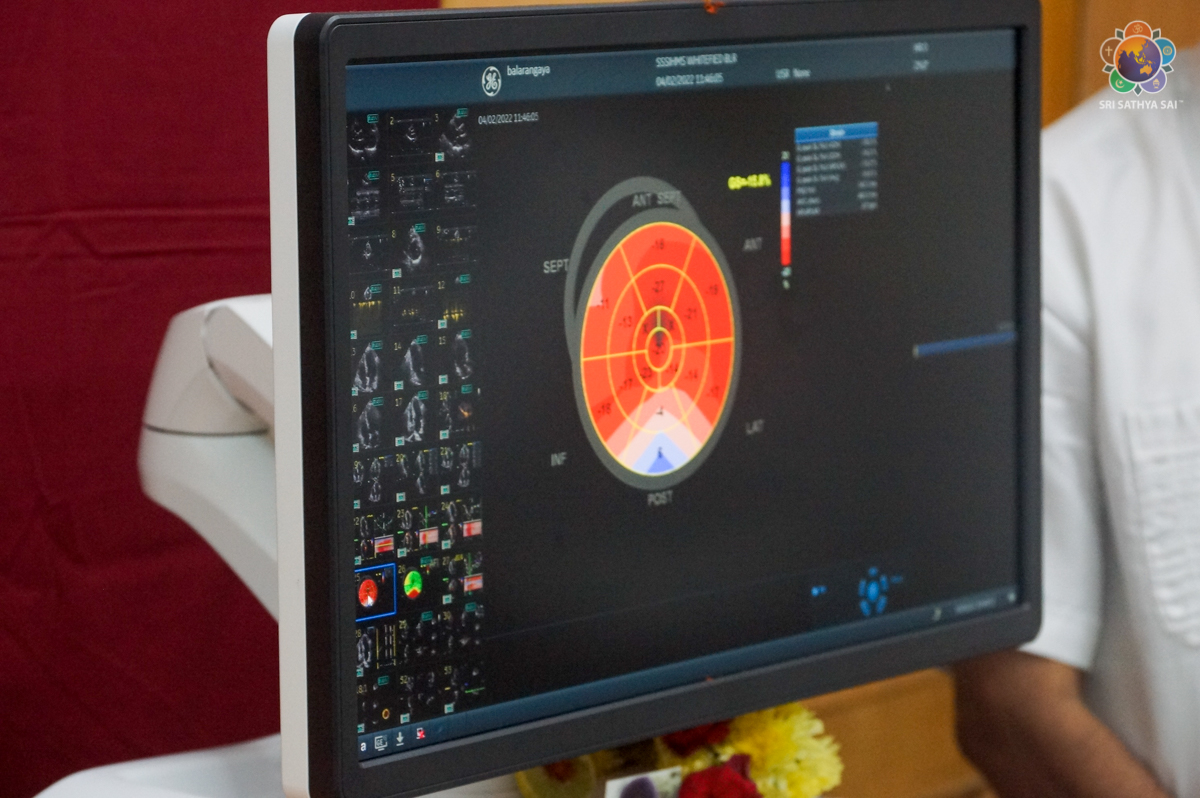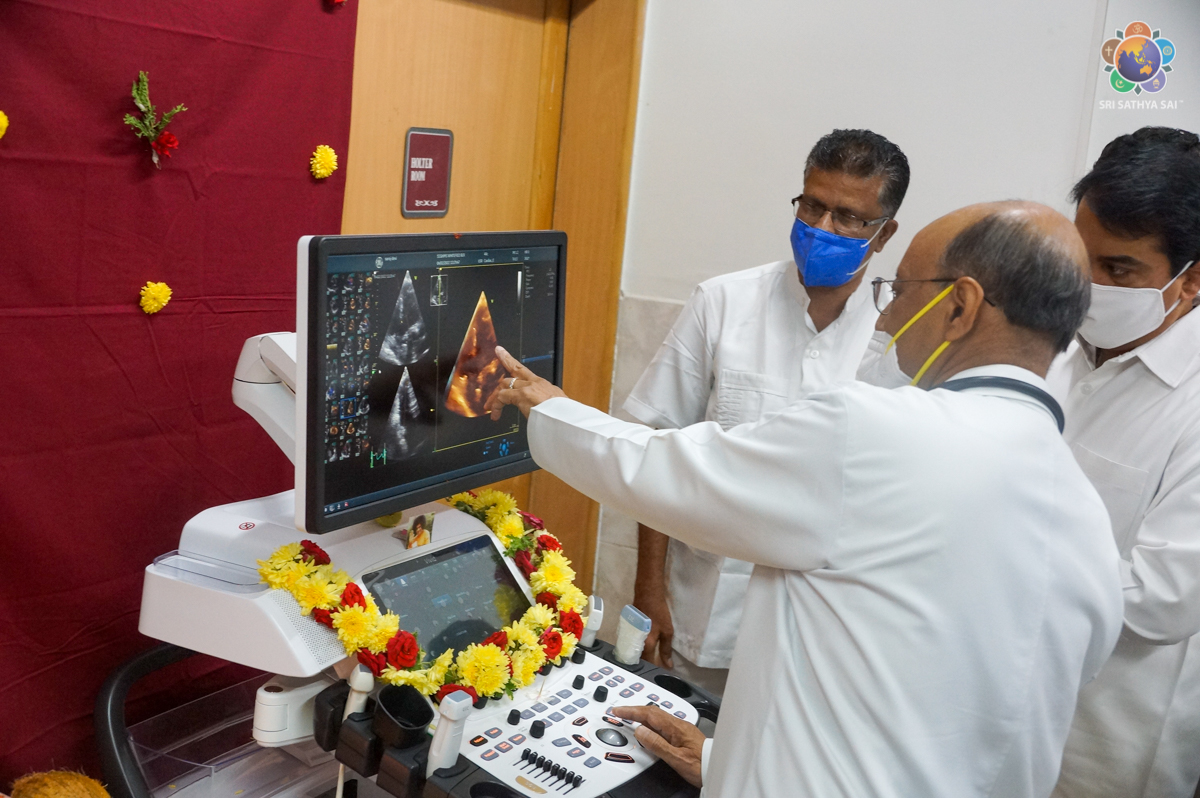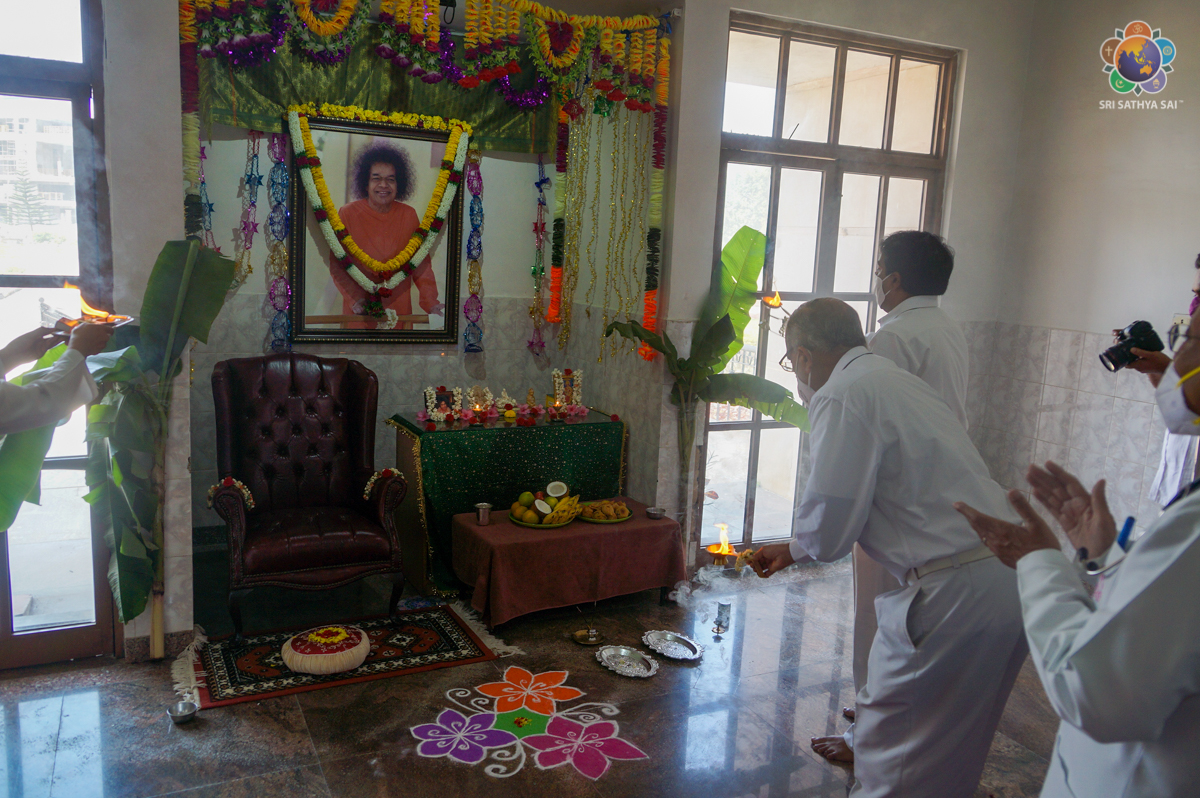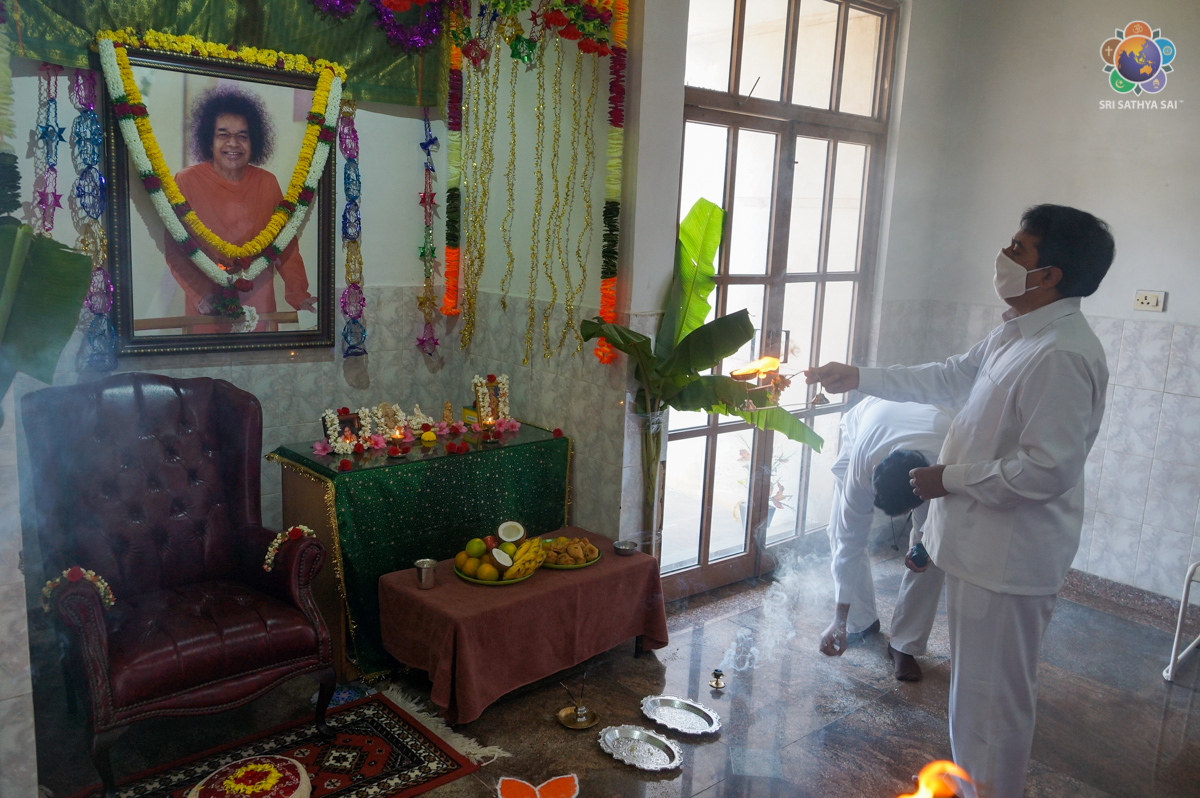 ECHO machines have undergone numerous upgrades over the years, thus facilitating the use of more complex but easy-to-use software and interfaces ("lesser knobs and higher definition") to guide therapies. All-in-all, ECHO has now proven itself to be a "one-stop-shop" for decision making in heart diseases and allied health care issues.

Speaking on the occasion, the staff of Swami's hospital conveyed their heartfelt gratitude to Bhagawan and made the following statement(s):
"Thanks to Swami's Grace and Compassion along with immense support of the Central Trust, we at Sri Sathya Sai Institutes have been using the standard-of-care ECHO machines for more than 2 decades with continuous improvements and machine upgrades as per the need of the situation and times.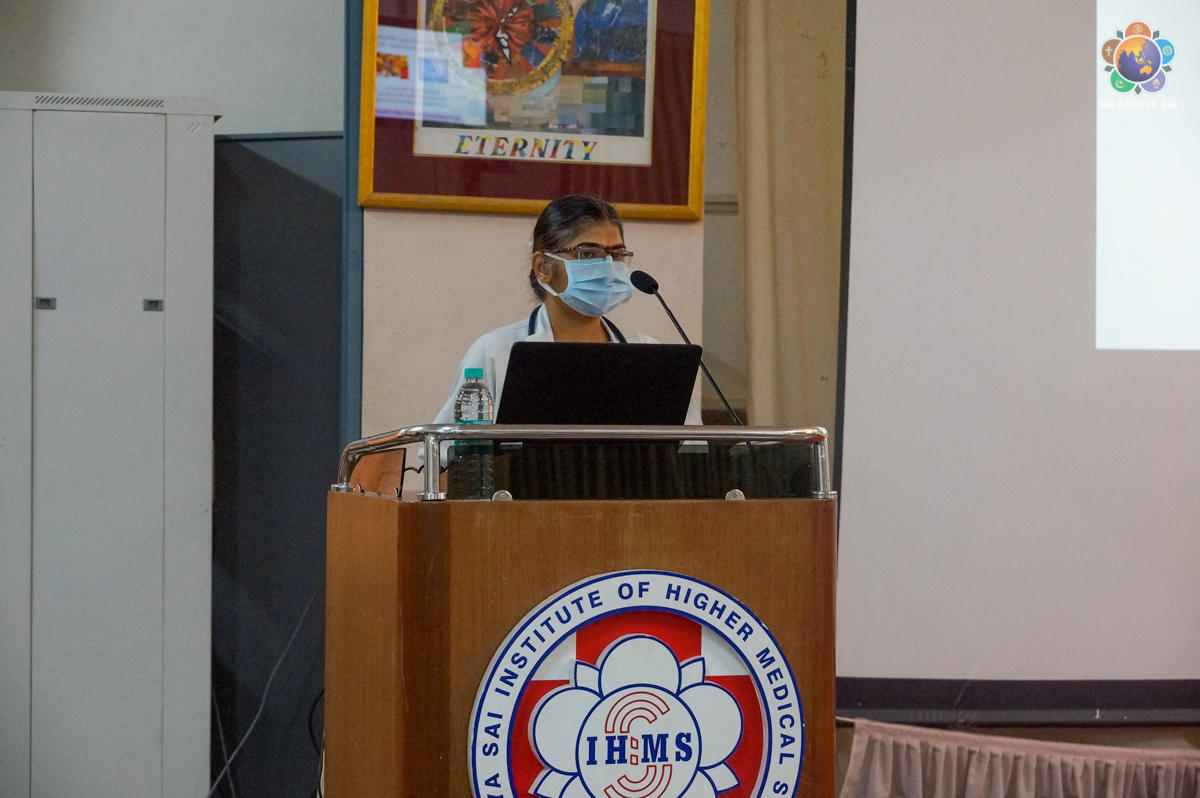 With the addition of the E95 ULTRA, Vivid T8 Pro machines and the upgraded CARDIOSOFT VERSION 7.0 TMT machine along with new Medical grade to original GE Treadmill, we strive to follow Swami's command of building a healthy nation and continue to provide the best healthcare to our patients.

The addition of these three equipment will certainly help in better decision-making and treatment. Bhagawan Baba had always taught us that Technology has potential only if it is taken out of the 'Ivory Towers' and 'is brought to the Bedside' to help the ailing and needy, especially for a strata of patients for whom these facilities are not accessible due to financial constraints.

With the proverbial 'shot in the arm' that has been provided by the addition of our TRINITY of new equipment, we believe the Central Trust has helped us take a huge stride in that direction."