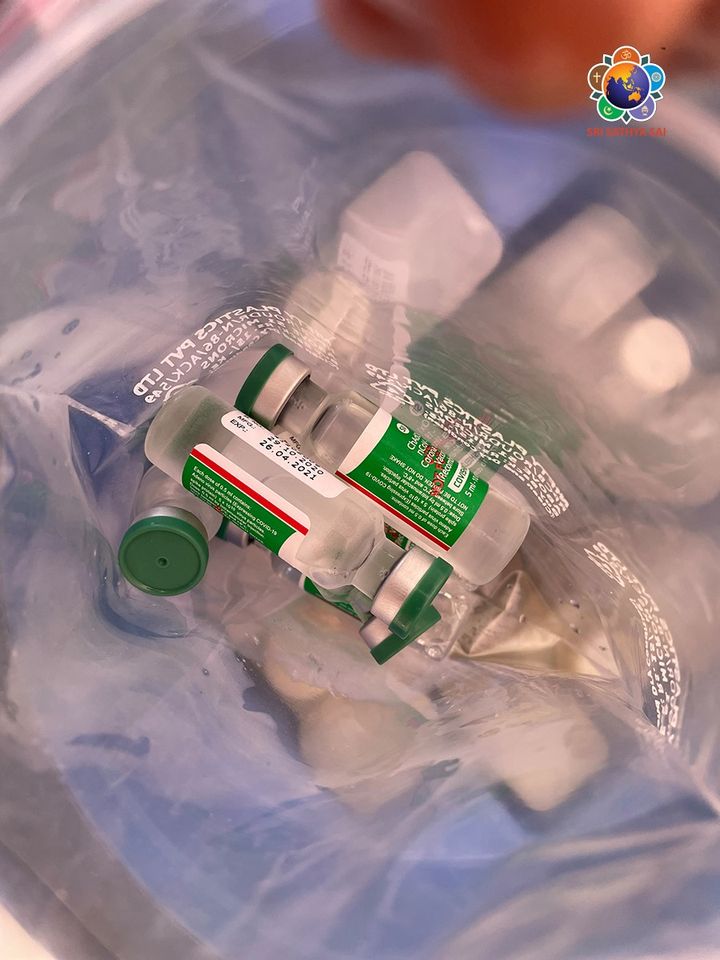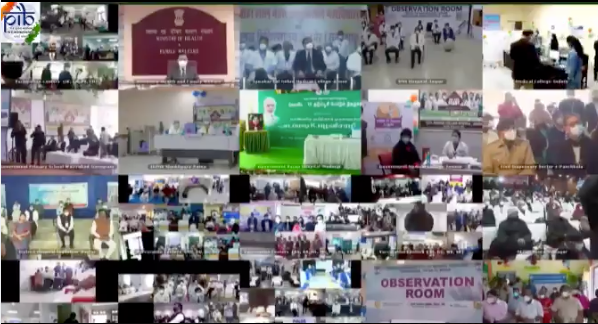 Today, the Prime Minister of India, Sri Narendra Modi, officially launched India's massive COVID-19 vaccination exercise via a video conference.
As it was decided that those facing the highest risk will be vaccinated on priority, doctors, nurses, medical staff and frontline workers, will be vaccinated first. As part of this program, the staff of the Sri Sathya Sai Institute of Higher Medical Sciences, Prasanthigram will receive the first dose of vaccination. Ever since the breakout of COVID19, Bhagawan's hospitals have been providing assistance to the Government and patients directly to deal with the pandemic. The SSSIHMS also has a fully functional COVID ward treating infected patients and the medical staff have been doing a commendable job in a spirit of selfless service, putting themselves at risk, and with complete faith in Bhagawan.
Dr Gurumurthy, Director, Dr Ramnath V Iyer, Senior doctor from SSSIHMS, Prasanthigram, Sri RJ Rathnakar, Managing Trustee of the Sri Sathya Sai Central Trust, along with senior doctors and medical staff attended the video conferencing event where the Prime Minister made the announcement. In all 3,006 session sites across all states and Union Territories were virtually connected during the event. We will share further updates very soon.
https://www.facebook.com/SRI.SATHYA.SAI.BABA/posts/10159235182416119