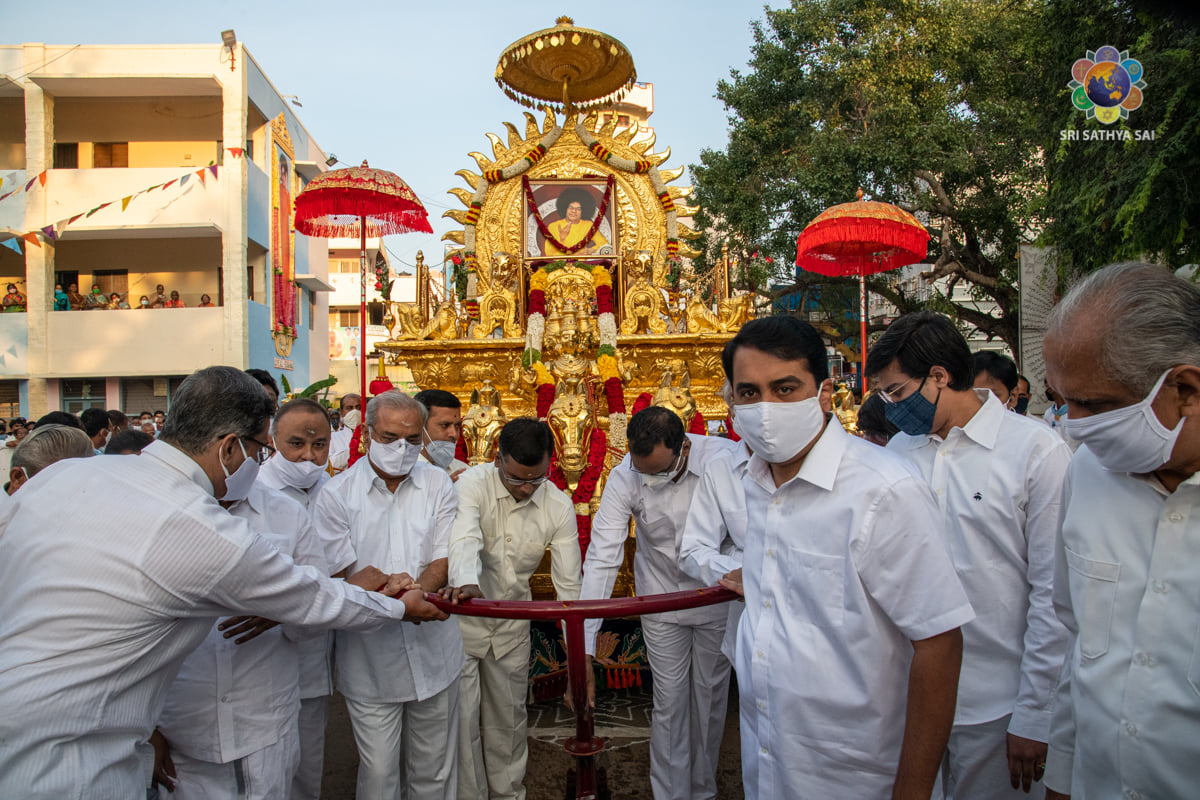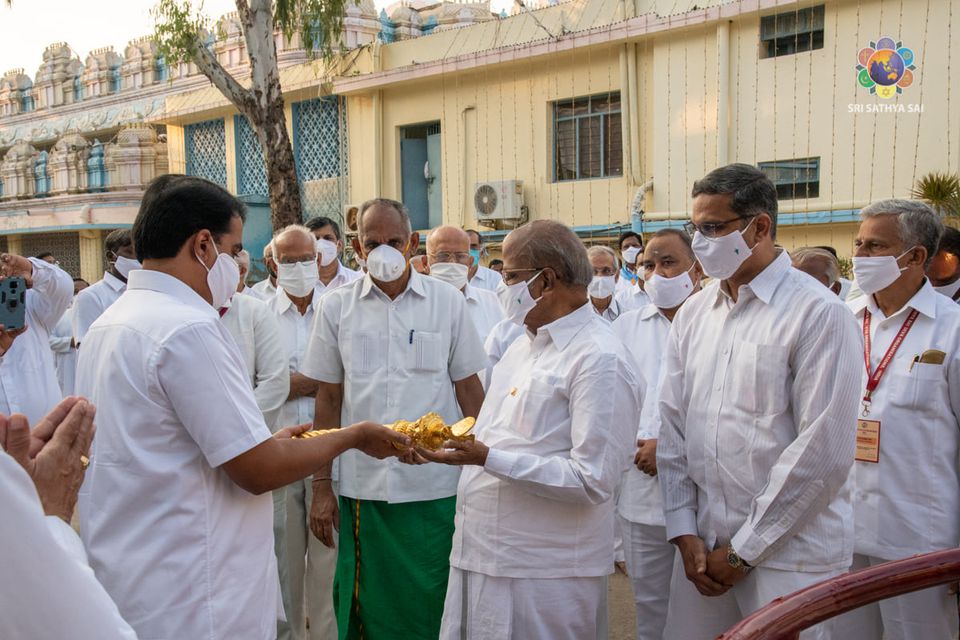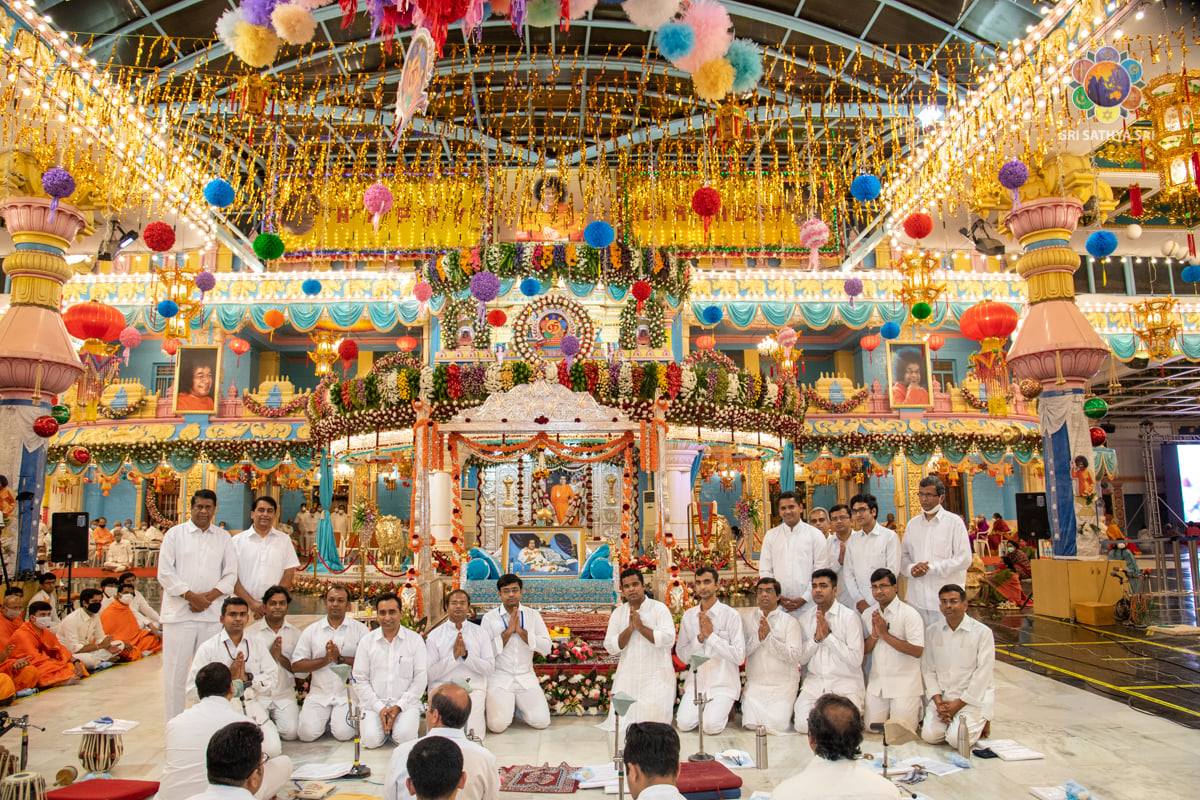 Glimpses of Golden Chariot Procession & Jhoola Mahotsavam | 95th Birthday Evening Celebrations
Commencing the proceedings, the Golden Chariot that The Lord mounted in 1997, fulfilling scriptural prophecies, was taken out in a regal procession today, at 5 PM IST, circumambulating the Prasanthi Mandir to the escort of Vedam and Bhajans.
For many it turned out to be a rare spectacle, having 'Suvarna Sai Darshanam'. Covering the Nagarsankirtan route, the procession finally entered the Mandir at 17:30 hrs. After Jhoola Mahotsavam with soulful songs, Mangala Arathi was offered to Bhagawan.
https://facebook.com/story.php?story_fbid=10159090889471119&id=55153101118