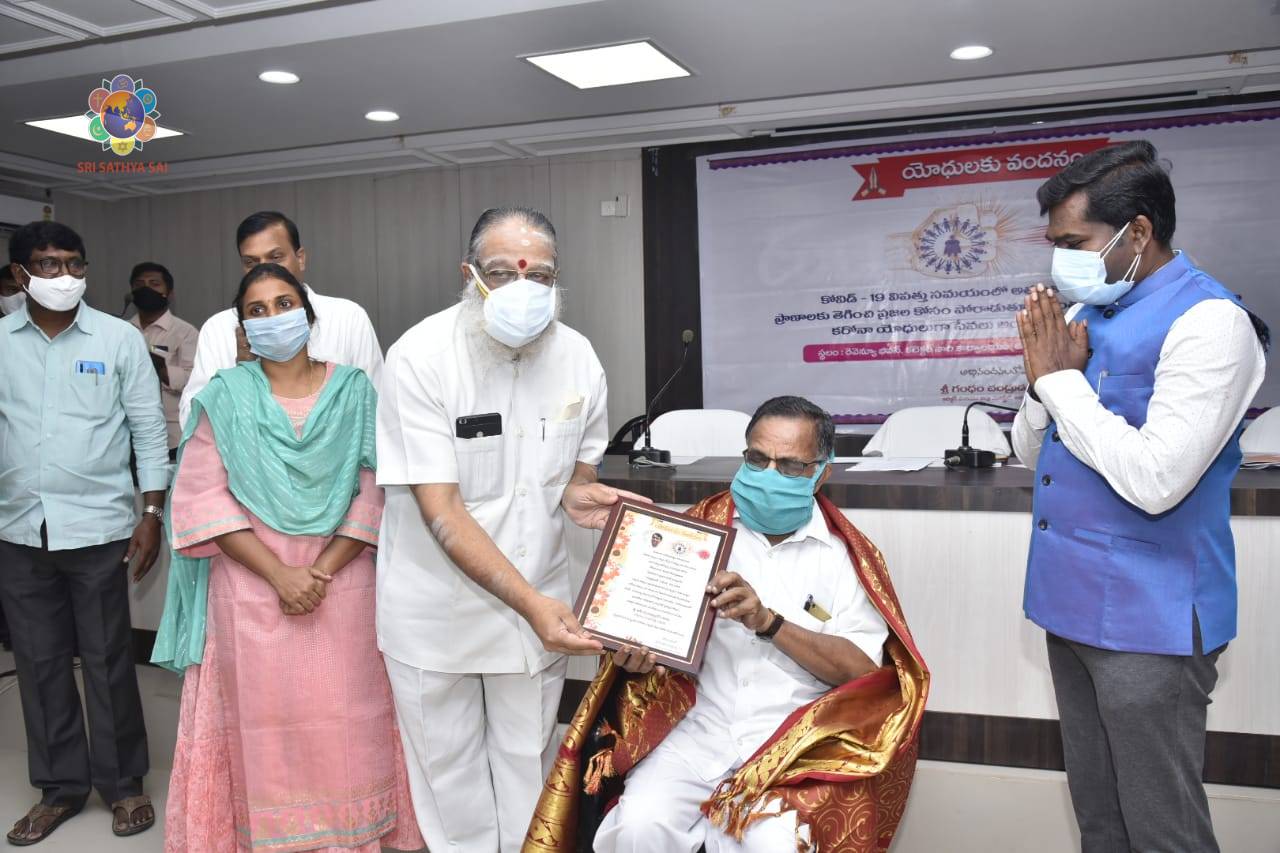 The year 2020 has been a gargantuan ordeal with the Corona pandemic disrupting life and living like no other. However, as always, the Sri Sathya Sai Central Trust has risen to the occasion to come to the aid of those in need. The Trust has carried out many activities to help people battle the disease and to bring some sense of normalcy back into lives. Apart from relief material and medical supplies, the Sri Sathya Sai Central Trust has also set up a well-equipped COVID centre to help the Government deal with the rising cases.
The pandemic may have caused much havoc, but it has also brought out the spirit of humanity, courage and resilience from many individuals who have come forth to be in the forefront of this fight against the pandemic. They are rightly hailed as the ' COVID Warriors '. In a noble gesture, the government administration of Ananthapuramu district chose to felicitate some of these commendable institutions and individuals. The Sri Sathya Sai Central Trust was also felicitated as part of the program by the Ananthapur District Collector, Sri Gandham Chandrudu, IAS and the District Magistrate at the Collectorate Building in Ananthapur. The Trust was represented by Dr. Gurumurthy, Director, and Dr. Ramnath V Iyer, Senior doctor from Sri Sathya Sai Institute of Higher Medical Sciences, Prasanthigram.
For all of us, an opportunity to be of service to humanity, and to be instruments in Bhagawan Baba's immense work is in itself a reward that cannot be measured. We humbly offer this appreciation at His Lotus Feet, the place where it truly belongs.
Jai Sai Ram.