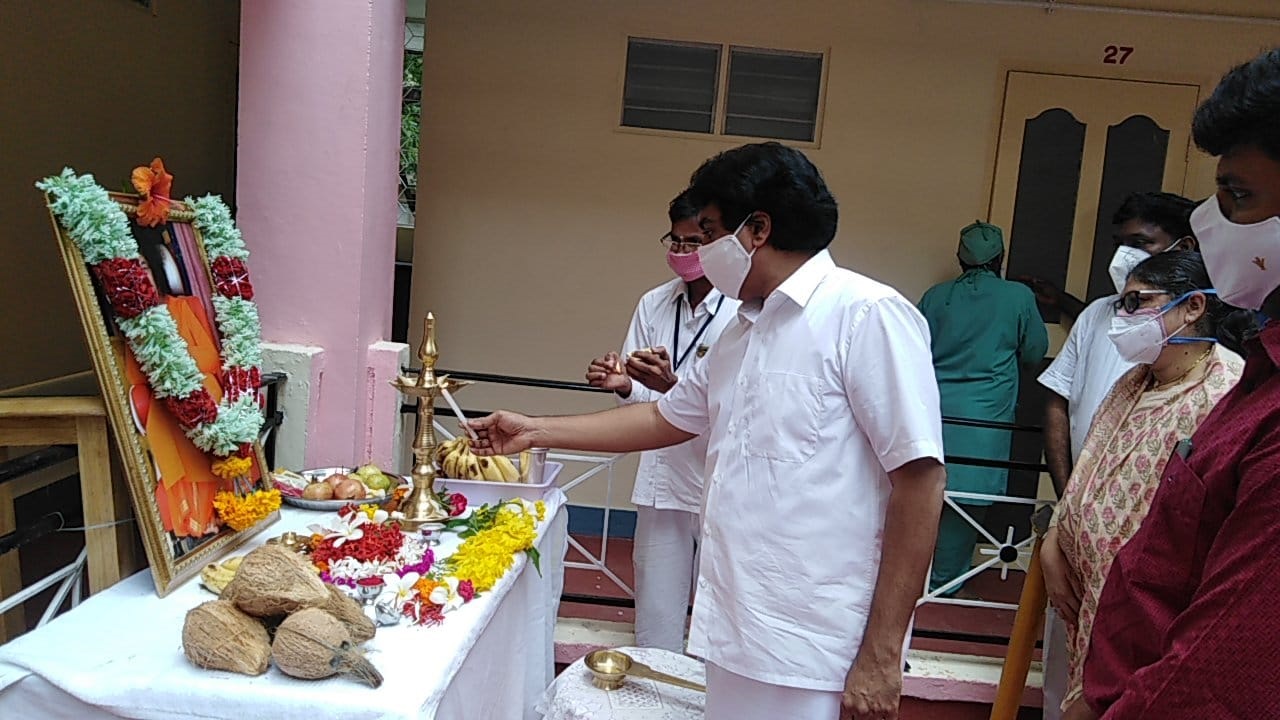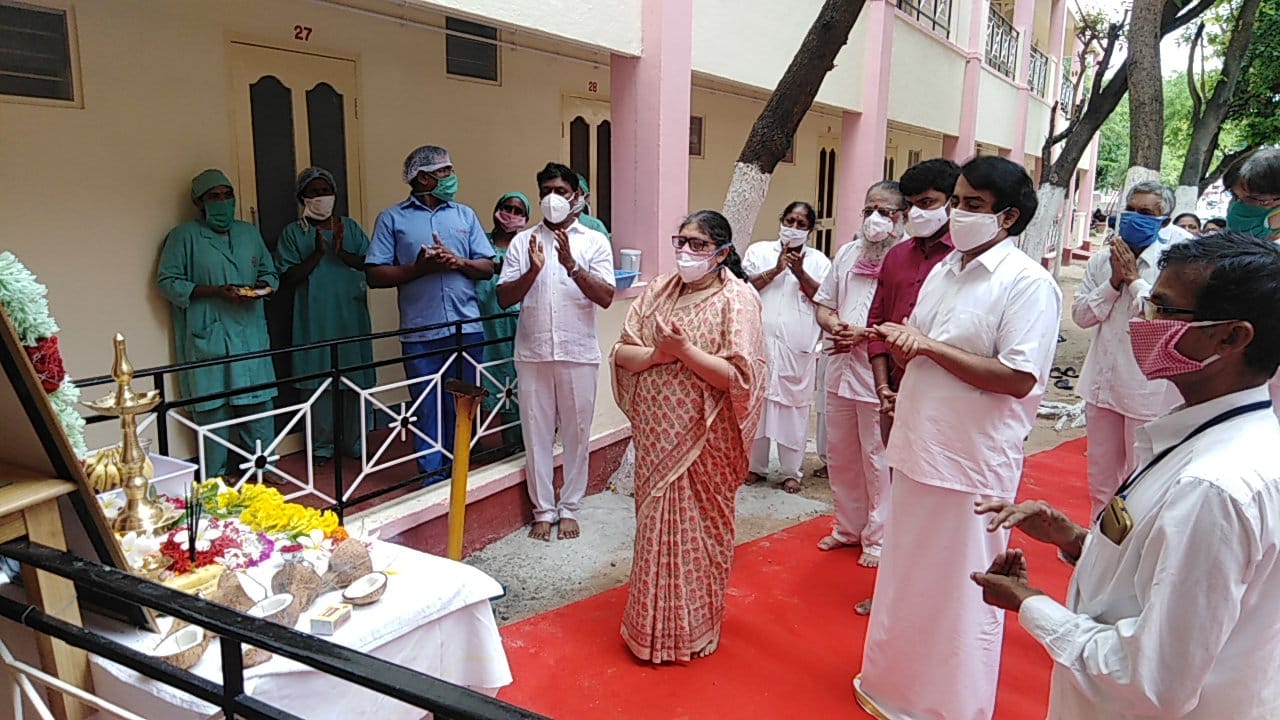 Managing Trustee of Sri Sathya Sai Central Trust, Shri Rathnakar, along with the District Special officer Mr. Chaitanya, Head of the department of Cardiology Ms. Neelam Desai, Dr. Prakash, Dr. Iyer and other staff of Sri Sathya Sai institute of Higher Medical Sciences (SSSIHMS)participated in the inaugural pooja for this new COVID-19 centre.
Until now all the patients were referred to the District headquarters hospital in Anantapur. As the number of cases are increasing (luckily most of them are asymptomatic and not serious cases) and sensing the need to help the people in and around Puttaparthi, the Sri Sathya Sai Central Trust has come up with this facility which will be of great help to the local people who can avoid travelling two hours to Anantapur
This unique Covid centre is a 130 bed facility which has oxygen supply in every room and every room is ensuite too. This facility also has 5 ICU beds and 5 ventilators beds. Once again Sri Sathya Sai Central Trust has come forward to help the needy in times of need.
Kudos to all the staff , engineering, procurement, Electrical, Nursing, Para medical under the guidance of Director and HODs who have shown their real love for Swami and make this facility available in record time for patients in need
Swami bless us all 🙏🙏🙏