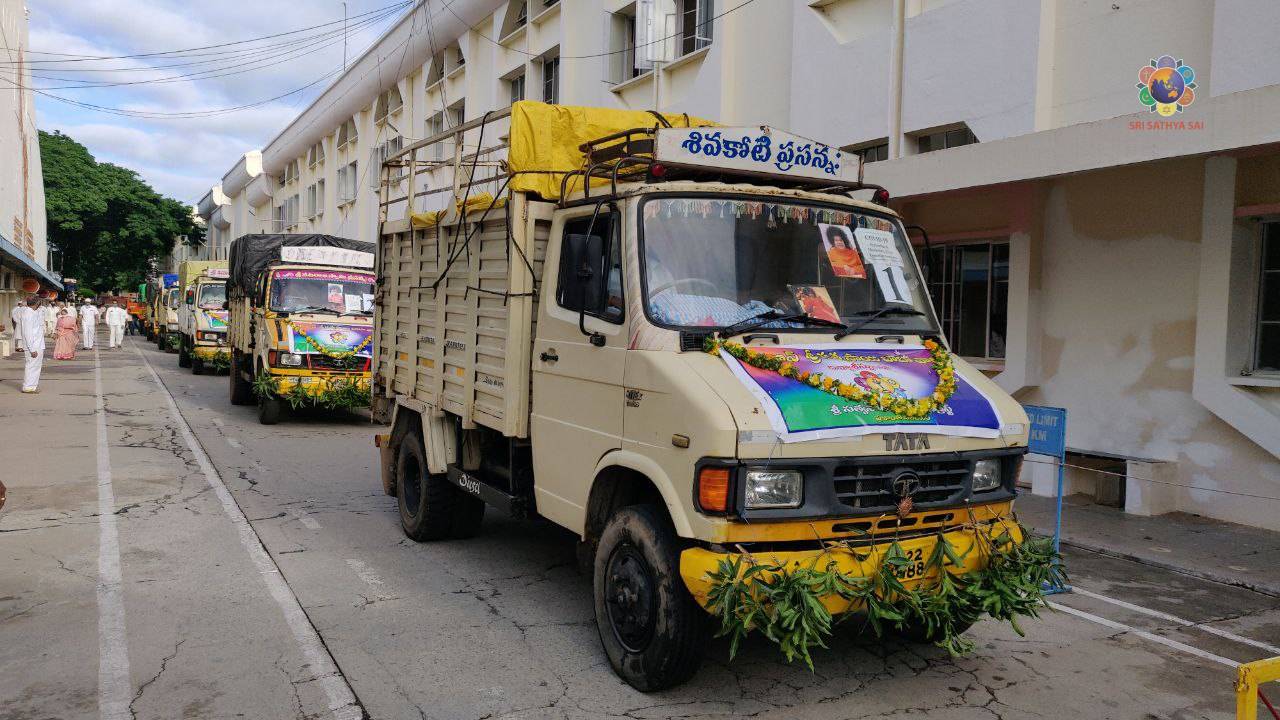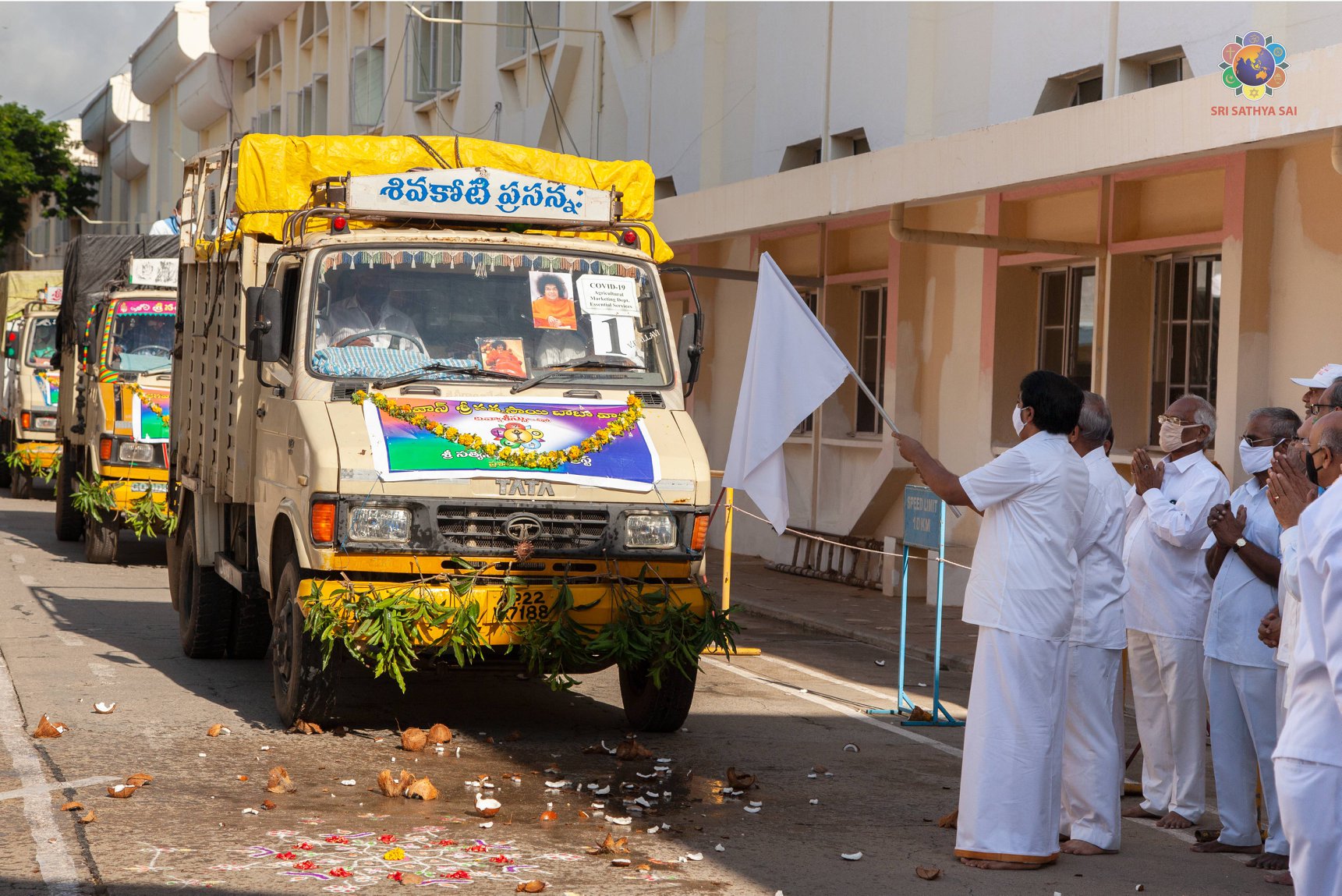 Hundreds of women from marginalised sections of society in the rural areas of Anantapur district have been finding it difficult to cope and survive in these trying times.
To provide immediate relief to these devadasis, the Sri Sathya Sai Central Trust decided to send them a gift hamper of essential food supplies like 25 kilos of rice, 2 kilos of wheat flour, 1 litre of oil, 1 kilo of pulses, etc. along with a saree and Bhagawan's vibhuti and photo.
Seven trucks loaded with these gift bags were flagged off this morning at 8.30 am by the Managing Trustee of Sri Sathya Sai Central Trust, Mr R J Rathnakar.
These bags will be distributed by Sri Sathya Sai Sevadals working in tandem with the local government officials in 198 villages belonging to 17 mandals of Anantapur District to 1500 identified needy women who have been languishing because of poor economic condition since the outbreak of the pandemic.