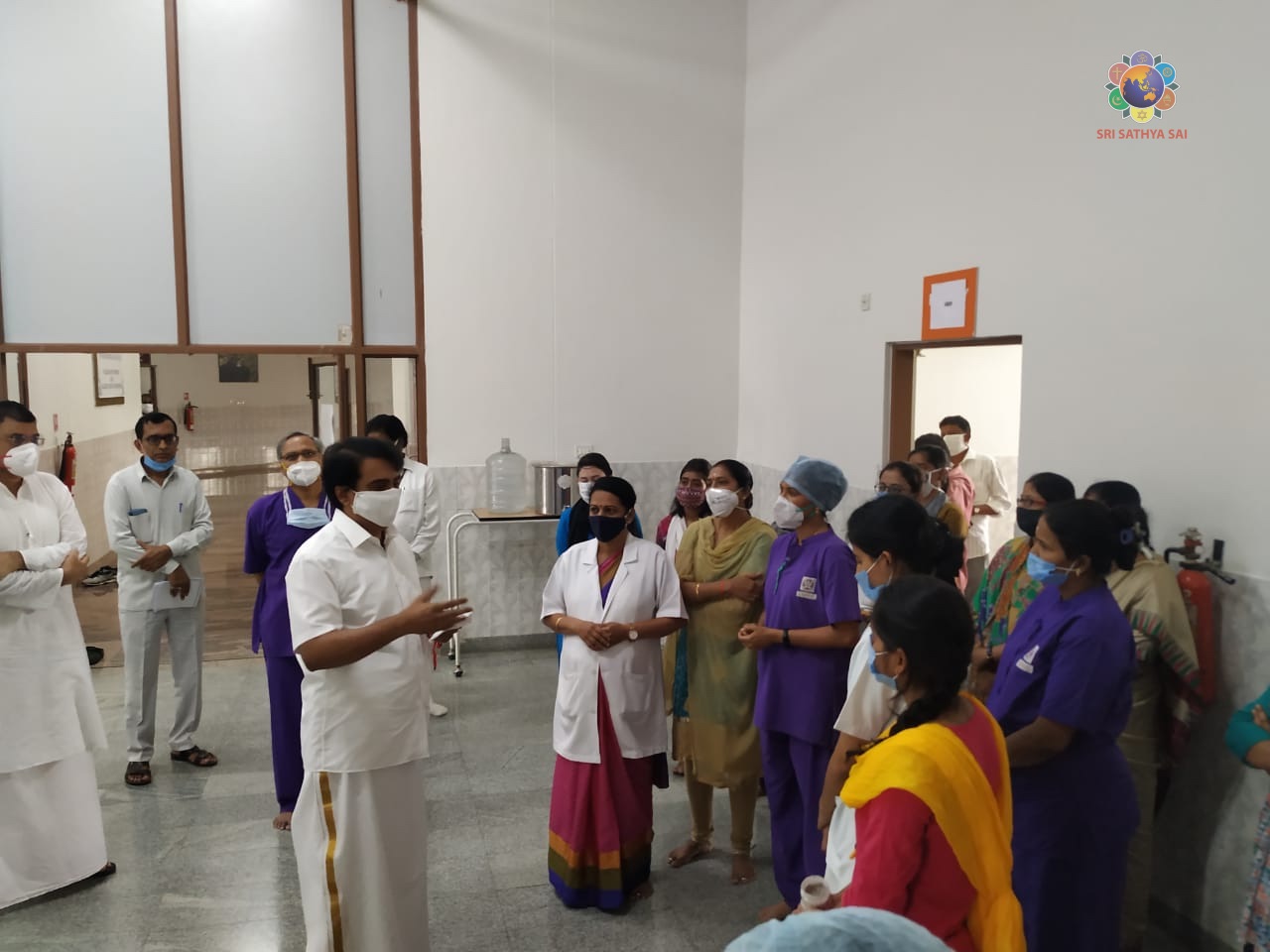 To join hands with the government's efforts to come to the rescue of people affected with the current medical emergency, the Sri Sathya Sai Institute of Higher Medical Sciences, Whitefield, has isolated a part of the hospital to function as a Covid Ward.
The Managing Trustee of Sri Sathya Sai Central Trust, Mr R J Rathnakar visited the hospital today to inspect the preparedness of the hospital to start this service. He interacted with the nurses, doctors and other support staff and inspired them to begin this service at the earliest.
All the arrangements are set to be ready by this weekend. The SSS Central Trust has equipped all the staff with adequate Personal Protective Equipment and assured them all support for their safety and well being.
By Bhagawan's grace, the hospital will start serving Covid patients from August 3, 2020.