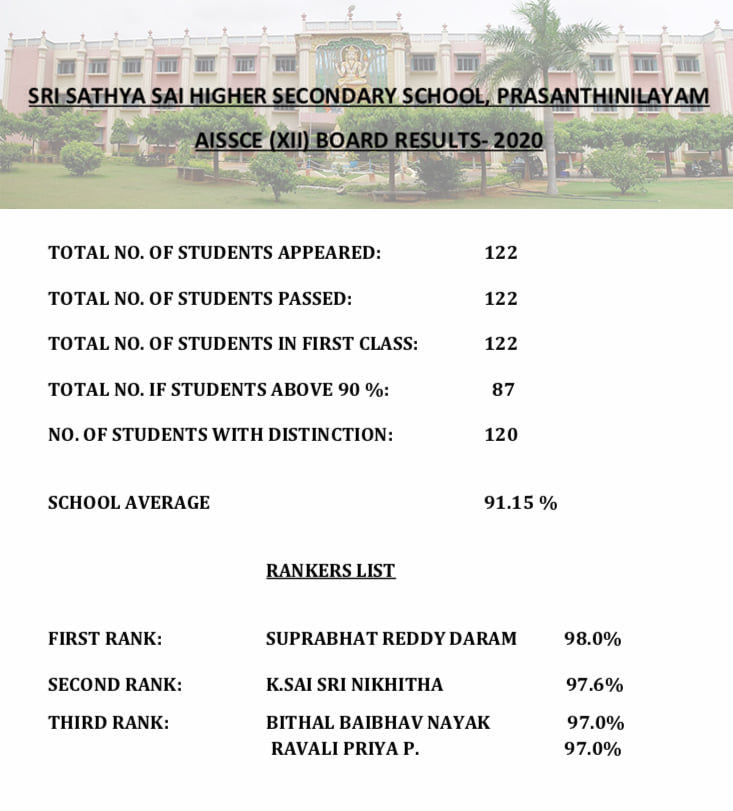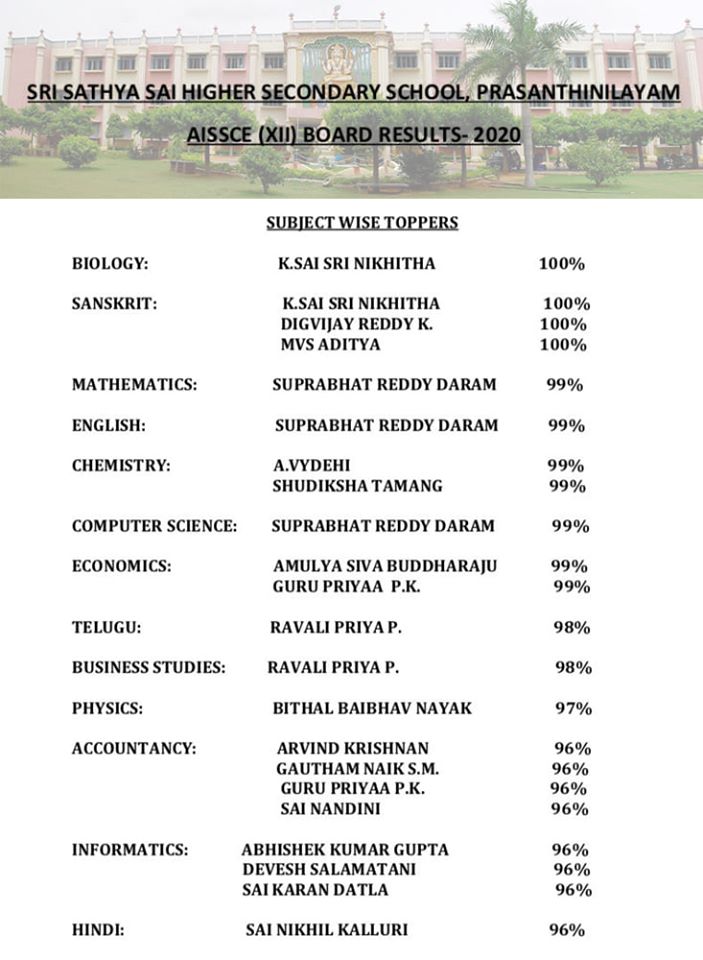 The boys and girls of Sri Sathya Sai Higher Secondary School, Prasanthi Nilayam have once again lived up to the splendid academic heights of this sacred school.
In the just announced XII grade results, all the 122 students have not only passed but also have secured first class! In fact, more than 70% of them have scores above 90%.
The school average is an impressive 91.15%.
The top ranker at 98% is Suprabhat Reddydaram. In the second rank is K Sai Sri Nikhitha at 97.6% and third place at 97% is shared by Bithal Baibhav Nayak and P Ravali Priya.
Bhagawan's School in Prasanthi Nilayam is completely residential wherein students are always engaged in various co-curricular and extra-curricular activities apart from a tight daily schedule.
To see these students excel with just two hours of mandatory study hours every day is truly commendable.
It is definitely His grace flowing through each one of them as they persevere to keep their focus on Swami and study to make Him happy!