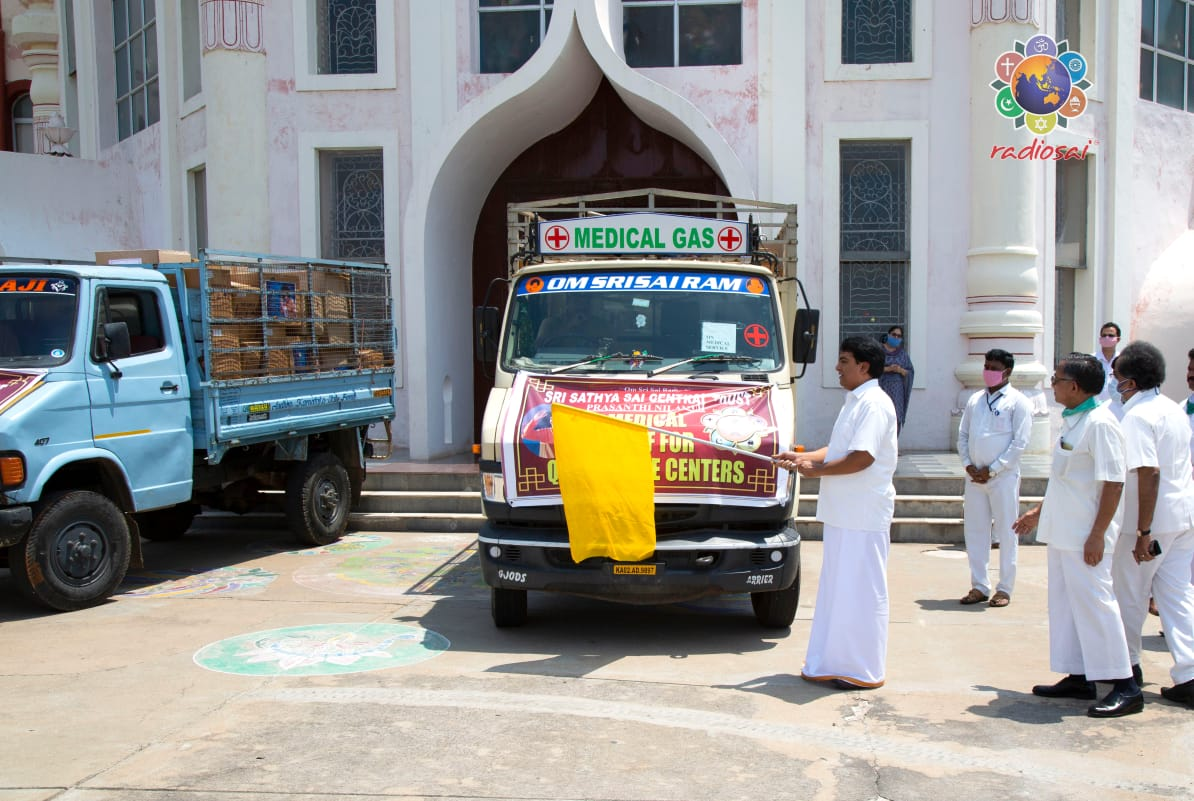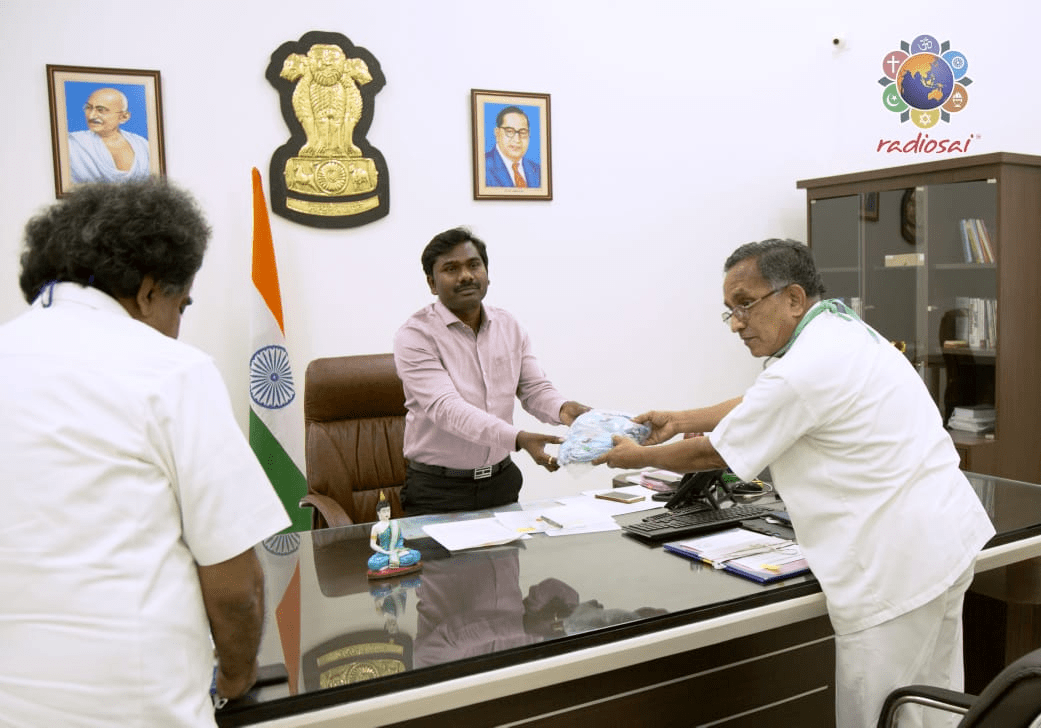 Congratulating the Trust for being able to organise this effectively, the Collector, Mr Gandham Chandrudu, IAS, said:
"It is difficult even for government to organise such large quantities when you have to source materials from so many places. Because of the rising number of corona cases, our medical infrastructure is in a lot of stress.
Therefore this contribution from the Trust is so timely in this hour of crisis. We are highly indebted to the Trust for these medical supplies to the tune of 1.8 crores.
"Not only now whenever there is any calamity, we see the Central Trust at the forefront in trying to help society. I am lucky to be the collector of this district which has in it 'Baba's land', Puttaparthi. I am eager to visit this sacred town."
Earlier in the day, Mr R J Rathnakar, the Managing Trustee of the Sri Sathya Sai Central Trust, flagged off these vehicles from Super Specialty Hospital, Puttaparthi, and they were delivered to the Collector by Dr Gurumurthy and Dr Narasimhan, the Directors of Swami's hospitals in Puttaparthi.
For complete report, visit our FB Page -
https://m.facebook.com/story.php?story_fbid=10158354598941119&id=55153101118