Sri Sathya Sai Ananda Nilayam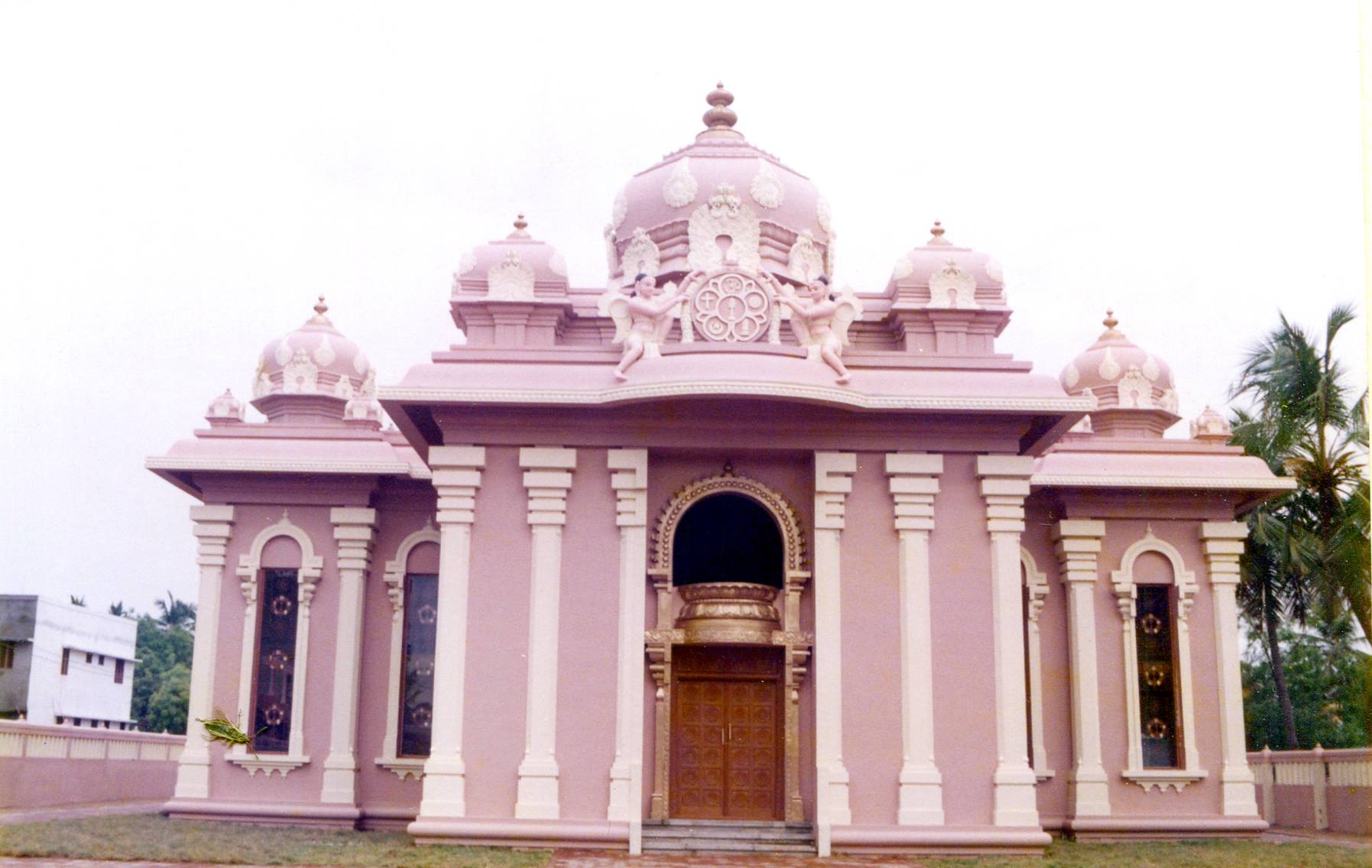 In the early years of Sri Sathya Sai Baba's Advent, Baba used to travel extensively, mainly in the southern part of the country, especially the present Tamil Nadu districts. The city of Madurai famous for its ancient temple of Divine Mother Meenakshi, was a blessed witness to such visits on several occasions. Baba had laid foundation to build a township to be developed in Madurai in the 1960s. Ultimately, a colony of residential buildings came up over this site. This colony is now known as 'Sri Sathya Sai Nagar'.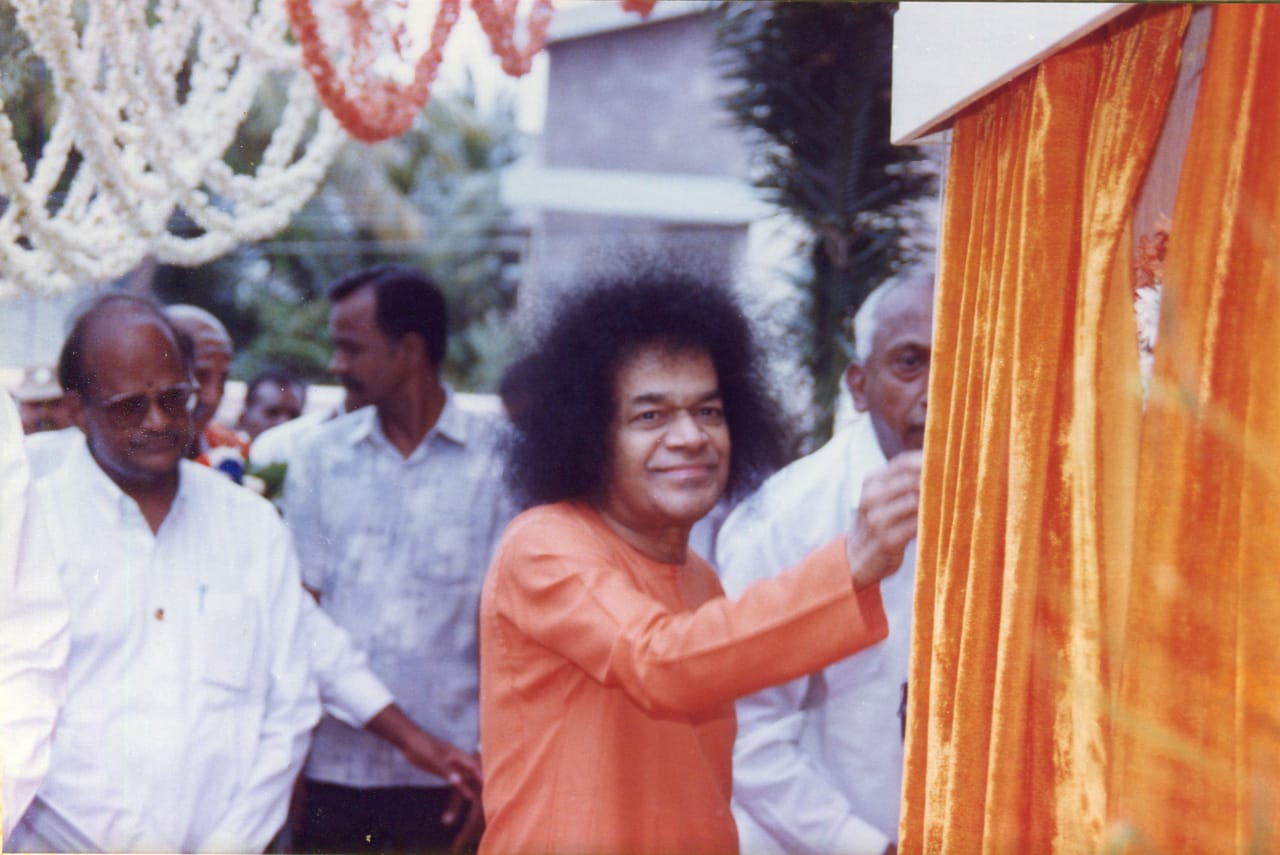 As years passed by, the awareness of Baba's divine message and universal teachings of love and service, began to capture the hearts of the people of Madurai. Many centres for organising service and spiritual activities emerged in various places. This situation prompted one of the prominent citizen of the town and a devotee of Baba, Sri Subramaniya Chettiar to conceive the idea of a divine abode for Sri Sathya Sai Baba at Madurai for His stay and also provide convenience for the thousands who would gather to participate in various activities and spiritual programmes. In September 1998, Baba very graciously showed His green signal for the commencement of the Ananda Nilayam construction at Madurai. The construction was completed within 5 months with the dedicated efforts of the devotees.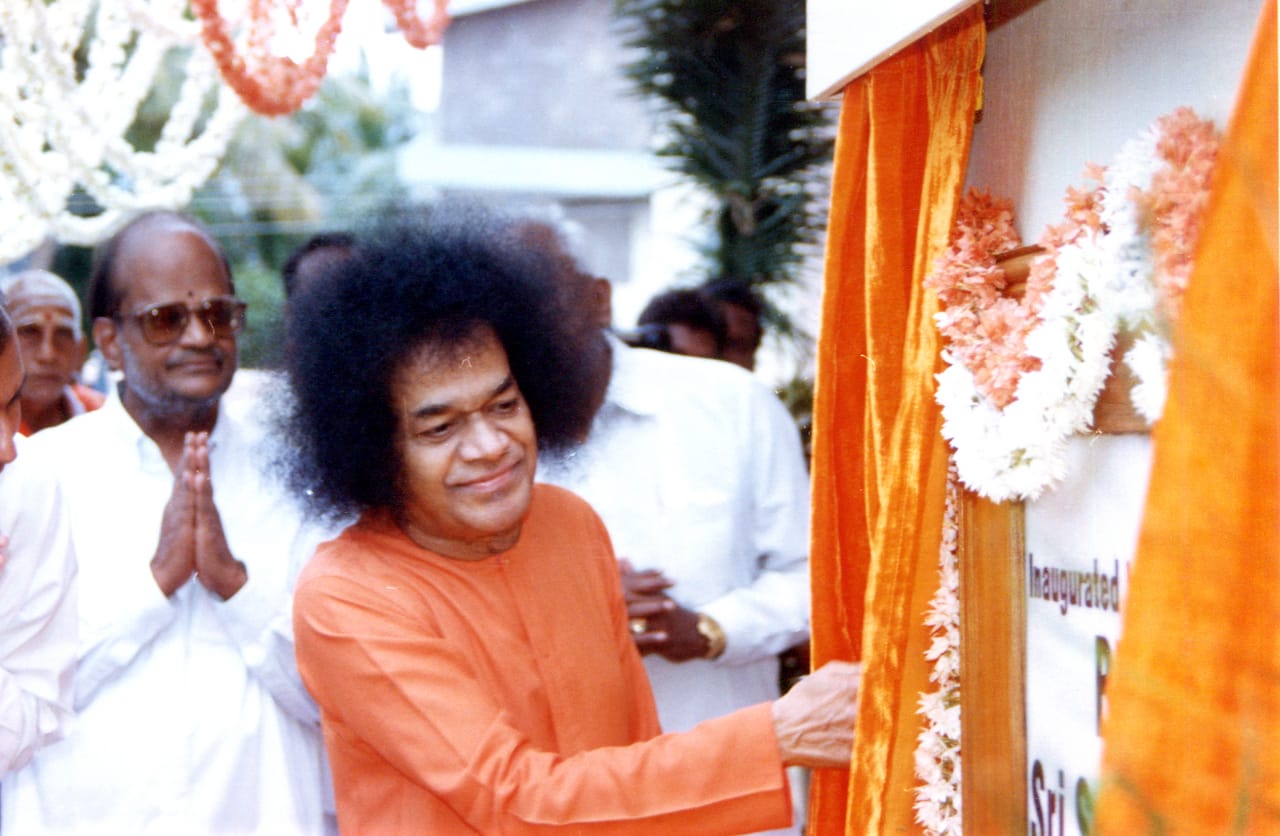 Baba visited Madurai on the 22nd April 1999, and consecrated the Sri Sathya Sai Ananda Nilayam. A Paduka Peetham (pedestal) with design of a Paduka (sacred foot impression) inscribed on black granite has been installed in Ananda Nilayam. During a Divine visit, Baba consecrated the granite Peetham for about 15 minutes by standing on it.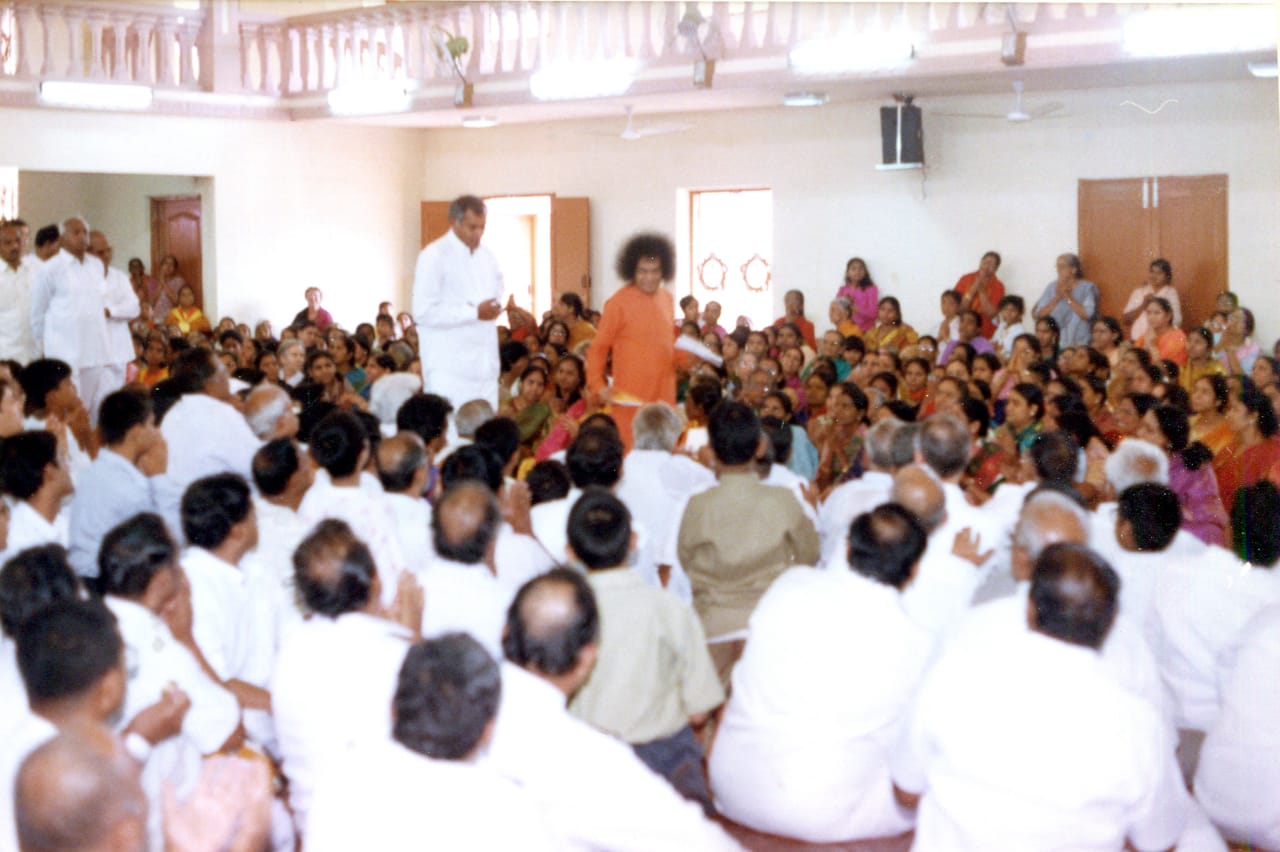 Almost every summer since 1999, on His way to Kodaikanal, Baba visited Ananda Nilayam. True to its name, this shrine of selfless Love of Baba brings-forth ananda (bliss) to thousands of devotees who gather there.